Slide
MAPS Coaching is proven different.
Bigger Results. Better Outcomes.
Entering tab area, use left and right arrow keys to move to new tab and open.
It's time to Master your business
Stand at The Top
Tap into your highest potential with our elite Mastery program, designed only for the highest-performing KW agents. Get access to exclusive perks, privileges, discounts, and more!
For those who are BOLD
Life-changing transformation
Embark on a life-changing transformation during the seven-week journey of BOLD.
With Group setting, weekly in-person meetings, and exclusive scripts and resources.
Step on the Fast Track to success
Build Your Skillset
Take your business to the next level with MAPS Fast Track Coaching. Get expert-led group coaching via webinar, exclusive training and marketing materials, and more!
30-Minute Calls, 60 Sessions, 90 Days
Lead with Accountability
Our highest intensity program is designed to help you remove the distractions that are keeping you from achieving your goals. Every program is curated with new materials to help agents keep up with market changes.
Personalized Life Coaching
Find Your Perfect Balance
Become the best version of you, while growing as a professional using key, innovative strategies that are customized to your unique needs.
Breakthrough your barriers
Elevate Your Success
Define your path as a true entrepreneur with Breakthrough. Get business and personal coaching with our bi-weekly 1:1 check-in calls and exclusive resources.
Keller Williams Events are Unmatched.
---

Spring Masterminds

---

Spring Masterminds is headed to Pittsburgh!

---

Mega Leadership Camp

---

Regroup, Restrategize, and Lead Through the Storm At Family Reunion, Keller Williams launched Thrive '25: our 360º vision of who we are and who we can become over the next…

---

Coaching Skills Camp 2.0

---

Coaching Skills Camp is your playbook for coaching. You will not only increase your coaching skills, you will also learn about the coaching relationship, be given tools to be more…

---

Profit Camp

---

Profit Camp is designed to assist you in getting real about your Profit! We will dig into having intentionality around Profit, what your Profit is for, how to run a…
See our programs in action
Personal and Professional Transformations at Your Fingertips
View our success stories, trusted strategies, and the diverse array of programs that have helped to transform everyone from agents and market leaders to our very own CEOs.
No matter your KW career, we're here to help you.
See all careers below
Years of MAPS Coaching Experience
Looking for more? Here are helpful resources.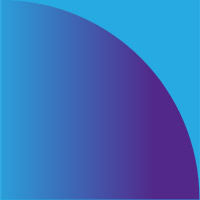 KW Communities
Keller Personality Assessment
Podcasts
Outfront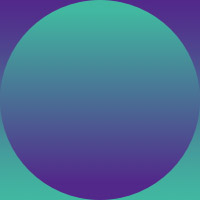 MAPS Recommended Reading
Free Training
Slide
Testimonials
"It has been a transformative experience for both me and my business. Our Market Center has grown by 25% in agent count and over 60% in GCI!"
Slide
Testimonials
"Business has skyrocketed. 32 million, 69 million, now this year we're on pace to do 95 million. So much of that is because of MAPS Coaching!"
Slide
Testimonials
"MAPS has really changed my life and it's changed my family's life. Financially I'm able to pour into the community, my family, and do things we never thought we'd be able to do."
See all careers below
Are you achieving your big goals?